Lavash production line was put into operation in Germany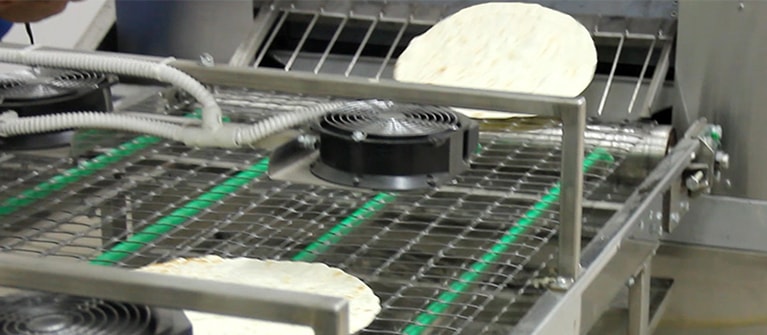 Automatic line for lavash production AL-130 was put in operation in Düsseldorf.
UkrTechnoFoods equipment won widespread international recognition. High quality of equipment and its conformity to the strictest requirements allow our company to confidently grow export of our food processing machinery.
In January 2018 one more automatic lavash production line was put into operation on the territory of Germany. Our equipment is certified according to requirements of European standards what is confirmed by CE certificate.
Commissioning of this line once again proves the highest level of our products and its competitiveness, including on the most demanding market.