Line for the production of dough bases for cakes was manufactured for the Ukrainian customer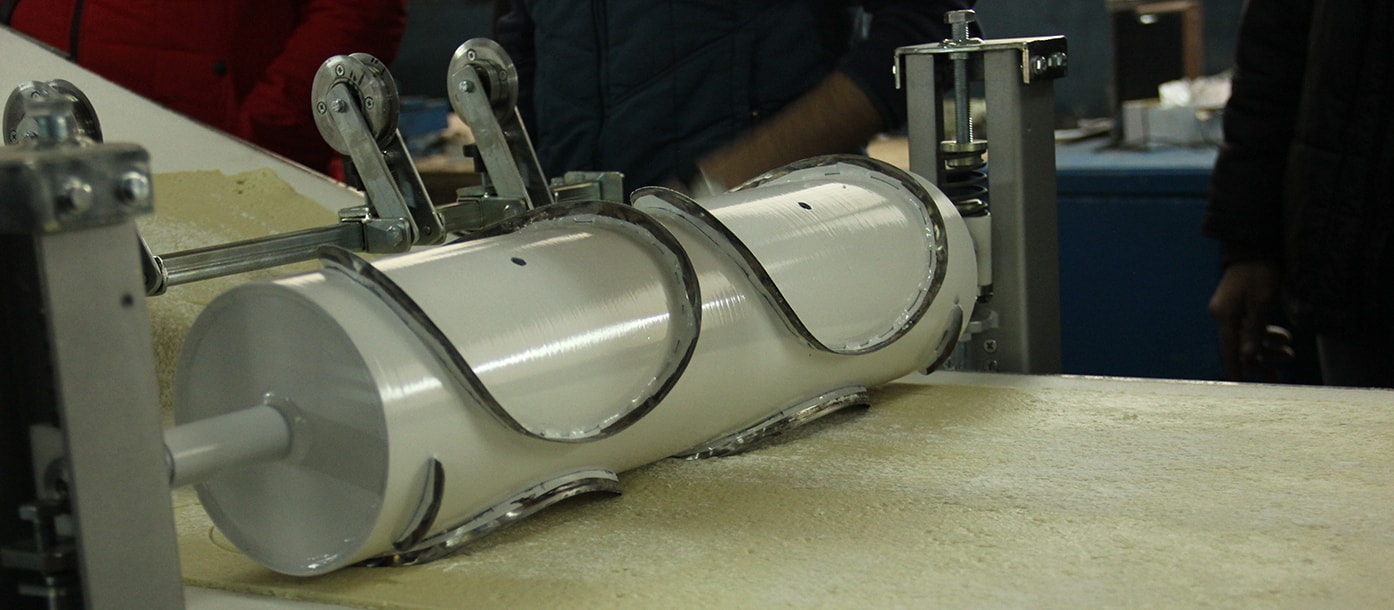 Currently, due to increased competition in the domestic market and access to foreign markets, many confectionery manufacturers are working on the maximum automation of technological processes. This provides a significant reduction of the product cost and improvement of the finished product quality.
One of the elements of such automation is the automation of the production process of dough pieces for cakes. This question is especially relevant for multilayer cakes such as "Medovik" or "Napoleon".
In order to solve this issue, UkrTechnoFoods has developed and launched an automatic line for the production of dough bases for cakes. Our equipment allows a production of dough bases of various sizes and shapes, made of puff pastry or shortcrust.
Production of round dough pieces
Production of square dough pieces