Automatic line for the production of dough bases for cakes was put into operation in the Kiev region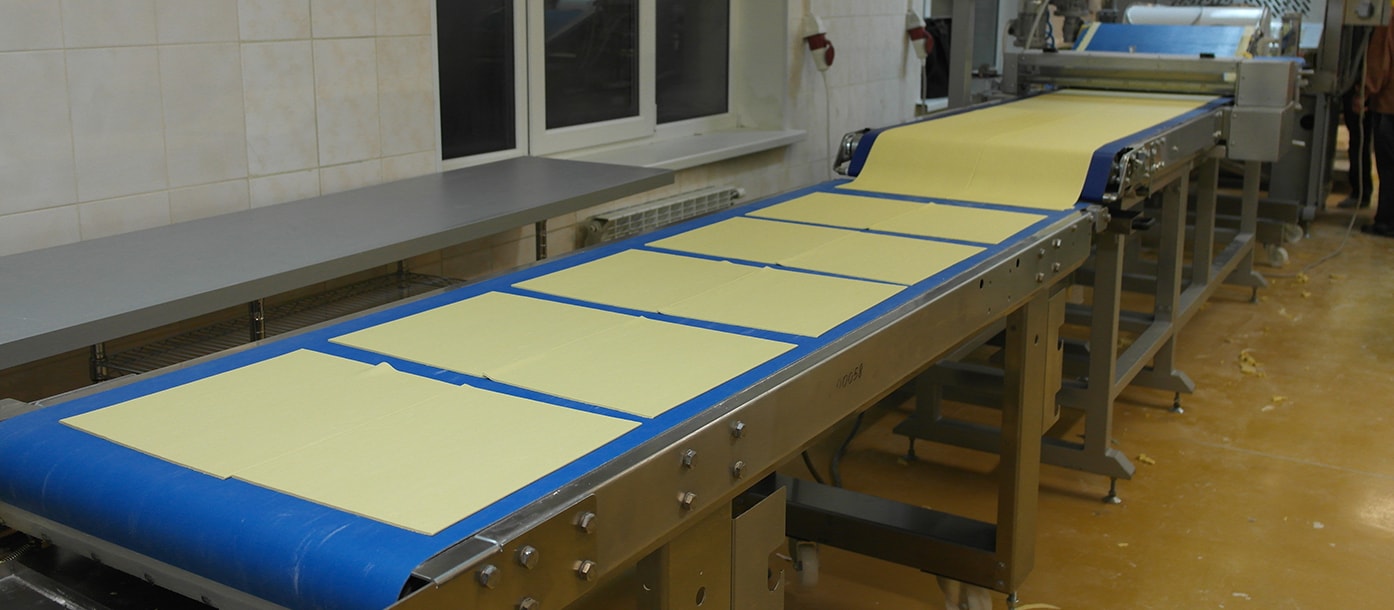 UkrTechnoFoods company has developed the equipment for cake production automation. The first similar line has already been installed and is successfully working on the production of Maltsait GmbH company.
One of the most important functions of the equipment for the food industry is the increase in labor productivity and the quality of the finished product through the automation of technological processes.
The production of "Medovik" and "Napoleon" cakes with the help of the UTF automatic line turns into an automated and highly productive process. The line allows excluding manual labor from the process of manufacturing and laying dough bases, made of the dough ribbon, onto the baking tray, due to its use the dough pieces are manufactured with less weight distribution and productivity increases