Automatic line for the forming and baking of éclairs and profiteroles was put into operation in the Kiev region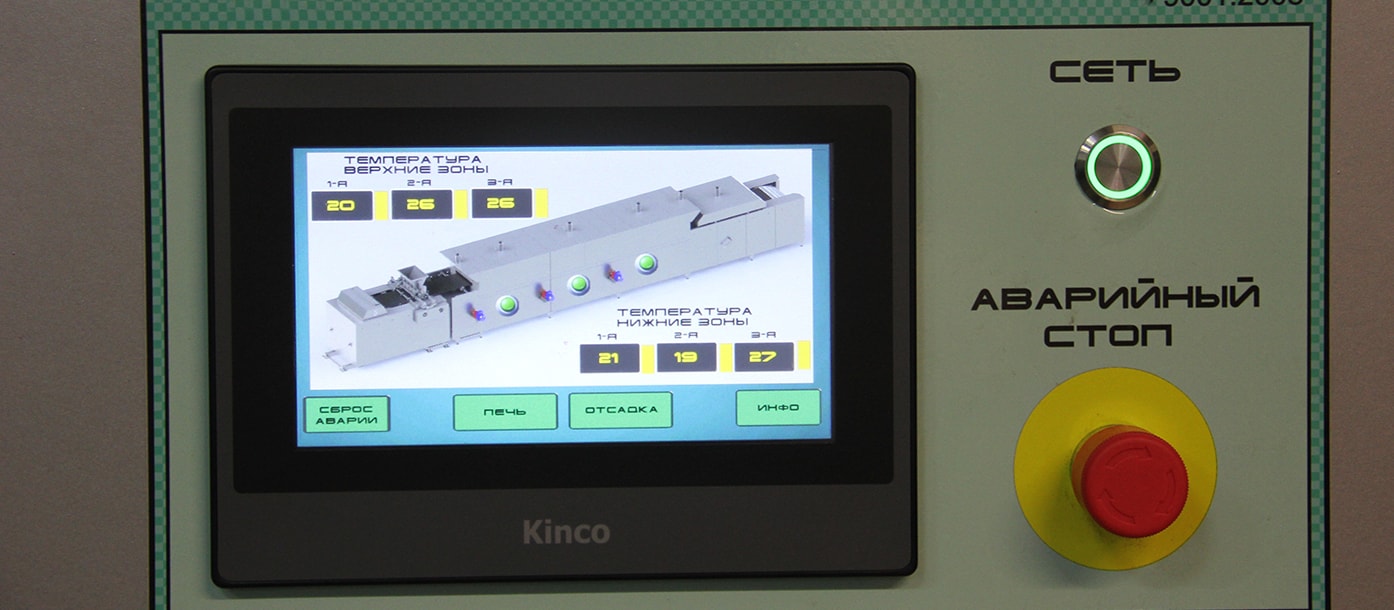 UkrTechnoFoods company designed and manufactured the automatic line for the production of cakes made of choux pastry.
The line was developed by request of the confectionery manufacturer with the aim of automating éclairs and profiteroles preparing process. Automatic filling of cakes was not required.
A feature of the project was the limited dimensions of the workshop.
Our specialists have designed the equipment for a specific room, taking into account the limitations. At the same time, convenient line maintenance, optimal power supply and use of workshop ventilation with minimal modifications were provided.
A universal choux pastry depositor was developed for the line.
It can be used not only for the production of choux pastry cakes. The design provides a convenient replacement of the units, what allows the production of other products: sponge dough (in case of the replacement of the hopper and the installation of the slotted die), shortcake (case of the replacement of the hopper and pumping rolls), or other products, production technology of which includes the forming of pieces directly on the hearth of the oven.
The machine has a reverse shaft at the end of the cycle. It allows avoiding a dropping of dough after the depositing is completed.
Оператор контролирует и корректирует её работу при помощи сенсорной панели (экран TOUCHSCREEN).