AUTOMATIC LINE FOR BUNS BAKING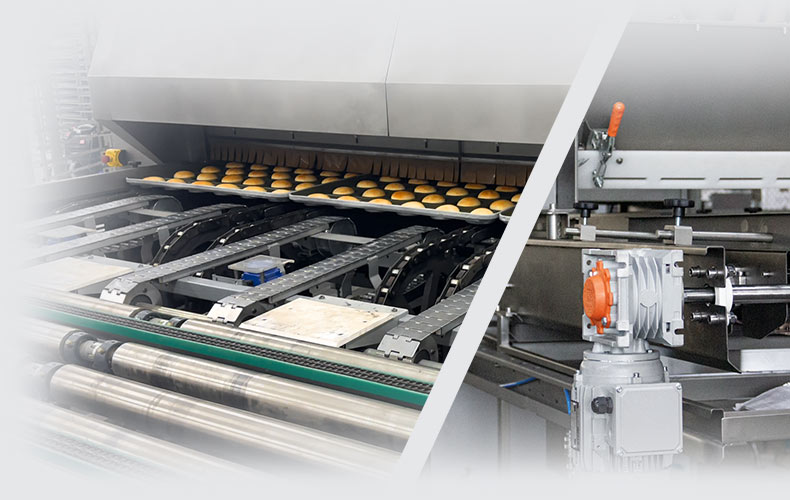 In 2023, a line for burger and hot dog buns baking was launched with a capacity of up to 15,000 pcs/h.
Buns are baked in an electric tunnel oven with convection. Products are fed into the oven on baking sheets, while the design of the oven provides simultaneous feeding of three baking sheets.